We are delighted to announce the first edition of the Stone Create magazine.
Packed with interesting articles about digital marketing, websites, general marketing and design, all written by the Stone Create team.
It also includes facts and figures and ideas to help you boost your business.
There are several case studies of projects which we have worked on, including Chester Zoo and Standfast & Barracks.
We still really see the importance of print.
Lots of people enjoy the tactile quality of reading a brochure and they are something which clients can keep and refer back to.
67% of consumers find print advertising to be more personal.
As an added bonus this edition also contains a £120 Google AdWords Voucher.
Please get in touch if you would like us to send you a copy and we would also welcome any feedback.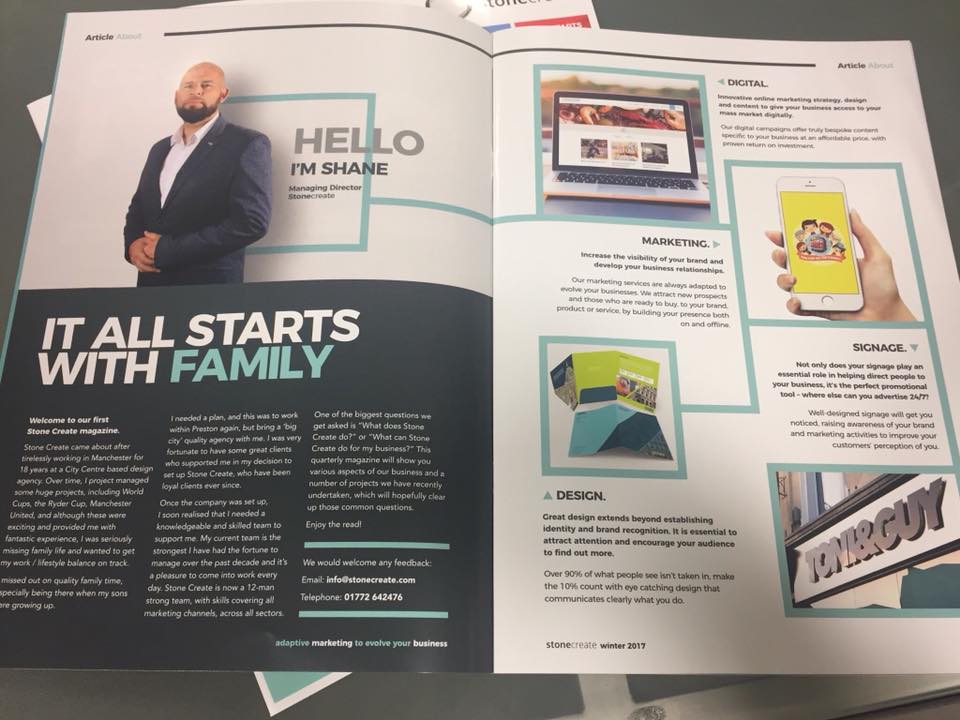 We are sorry that this post was not useful for you!
Let us improve this post!
Tell us how we can improve this post?