Do you run Google Ads? If so, you will understand the importance of tracking to measure ROI. When advertising an e-commerce on lead generation website, that can be relatively simple. But when you want actual visits to your shop or place of business, its a little more tricky. This is where Project Beacon comes in to play.
Google is developing a new program to help local businesses connect with more customers. As part of this program, Google will send a Bluetooth Beacon to your store(s) to help improve the location information we can provide to you and your customers.
A beacon is a small, low-energy device that helps identify when customers are at your store via their smartphones. It doesn't collect or store any information about who the customer is, but sends a one-way signal that helps their phone determine location more accurately. When their phone has a better understanding of where they are and if they've visited your store, this can unlock a variety of new features to improve your business' local presence. This includes helping to improve your visibility on Google Maps, providing more detailed reports about how customers engage with your store, and prompting users to contribute reviews for your business.
Please sign up to Google Project Beacon for free here > https://goo.gl/projectbeaconbygoogle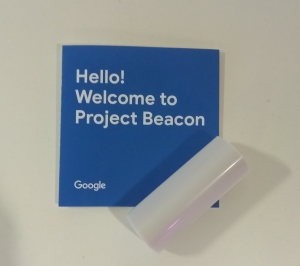 You will then receive a Google Beacon through the post. Please follow the instruction provided with the package, and we will soon be able to see how your Google ad spend creates visits to you store/place of business.
Obviously, you will need a Google Ads account first, so if you need one of them too, then contact us ASAP.
We are sorry that this post was not useful for you!
Let us improve this post!
Tell us how we can improve this post?