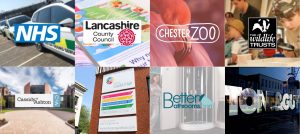 Well, it's taken a while but we have finally launched our new website, ta -dah!
In a studio of creatives, techies, designers and marketeers there has been no shortage of opinions about the look and feel of our new website. I might even be tempted to say that there have been, tears, tantrums and sleepless nights over the creation of this site, but I'm sure you wouldn't believe me…
We are all pleased with the finished result and would really like to take a moment to say a massive thank you to our clients for their continued support and loyalty.
Over the past year our company has gone from strength to strength and we wouldn't have got there without you.
We would like to give a special mention to the clients who took time out to feature in our video testimonials. Thank you.
We are sorry that this post was not useful for you!
Let us improve this post!
Tell us how we can improve this post?