On Friday we were delighted to have a stand at The Lancashire Business Expo, the largest Business Expo in Lancashire, with over 2000 attendees.
As a creative marketing and design studio we pride ourselves on the fact that our stands are usually a talking point. In previous years we have explored the themes of the circus and space, and this year we chose the theme of secret agents.
We like our stands to be interactive and engaging and this year we created a target range and had NERF guns to fire. We also had life sized secret agent cut-outs for photos.
A few times throughout the day we even had a queue!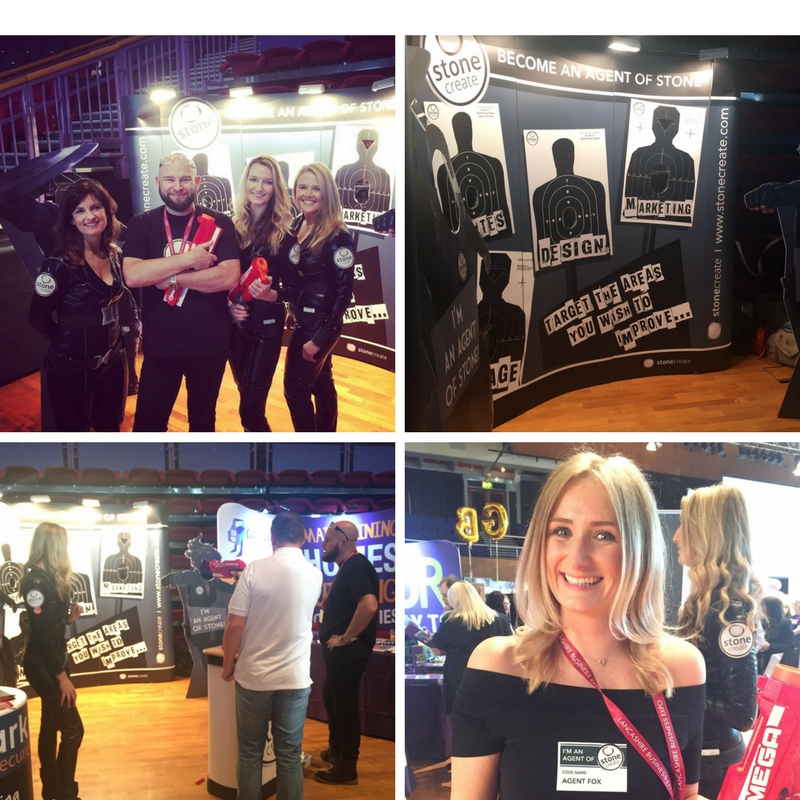 We met lots of people who were great sports (and some of whom were great shots!) and ultimately garnered some good leads which will lead to new business.
Making sure that data from people visiting your stand, flyers and follow up strategies are all paramount to making an expo successful.
For details on how we could help you create an amazing stand and marketing material for an event or expo please do not hesitate to get in touch via our contact page.
For more details of The Lancashire Business Expo 2018 click here .
We are sorry that this post was not useful for you!
Let us improve this post!
Tell us how we can improve this post?