Evolve are now advertising 24 hours a day!
Evolve Valet Centre in Chorley will now be advertising their business every single hour of every day.
How?
With stand-out graphics for their entire fleet.
Not only will they be drawing people's attention with stunning design, they'll be doing it each time they travel.
Plus there's the potential for thousands of people to see them every day.
We're thrilled to have been able to help Evolve with this project as well as having designed and developed two brand new websites for them.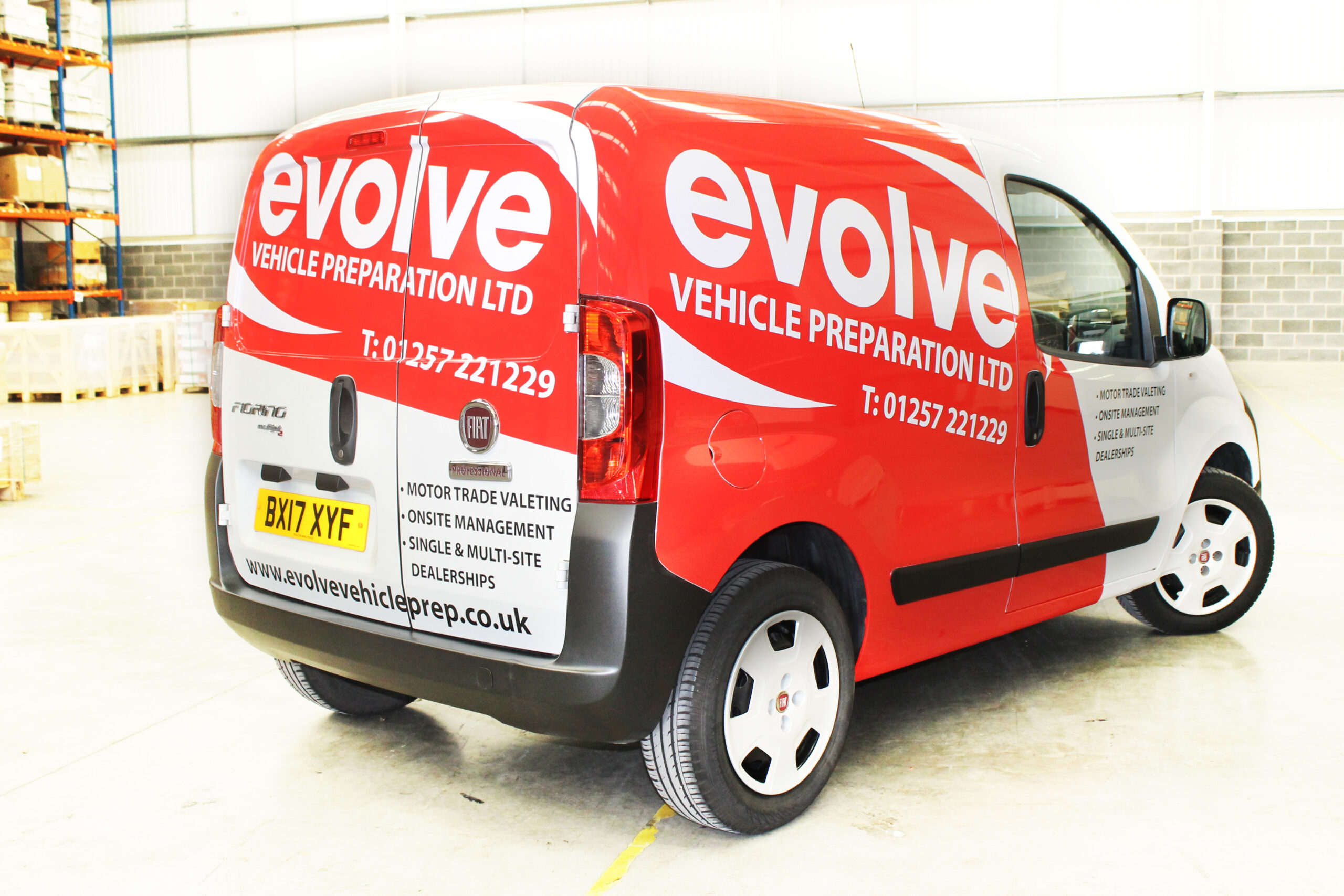 Would you like your business to attract the attention of thousands of potential customers each day?
If so, fill out a contact form below and we'll be in touch shortly.
To check out Evolve's website's, please visit https://evolvevaletcentre.co.uk & https://evolvevehicleprep.co.uk.
We are sorry that this post was not useful for you!
Let us improve this post!
Tell us how we can improve this post?