How We Developed Evolve's Marketing
As a full-service creative agency we offer everything. And anything. And everything again.
In late 2018 we were approached by Evolve Document Solutions and asked to assist them develop their marketing.
Having previously worked with the client we knew what methods were already in place and we put together a plan that would suit their business and prospective customers' needs.
Have a look into some of the methods that were implemented into Evolve's marketing strategy below…
Website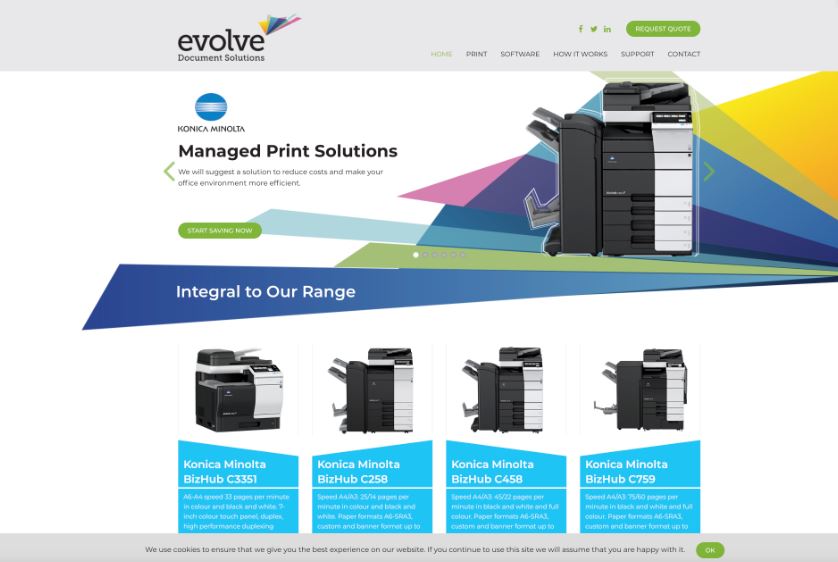 We created a fully-bespoke website for the company, giving them a website unique to the business.
Bespoke websites are popular as they allow you the most freedom when it comes to customising your site and due to the lack of external plugins, are much more secure.
Stone Create provided website training to the Evolve team, allowing them to modify their site whenever they like, and giving them the opportunity to include all the information that they felt their prospective and current customers would need at their disposal, including news updates to their blog page and their services information.
We also provide the hosting for Evolve's website.
Printing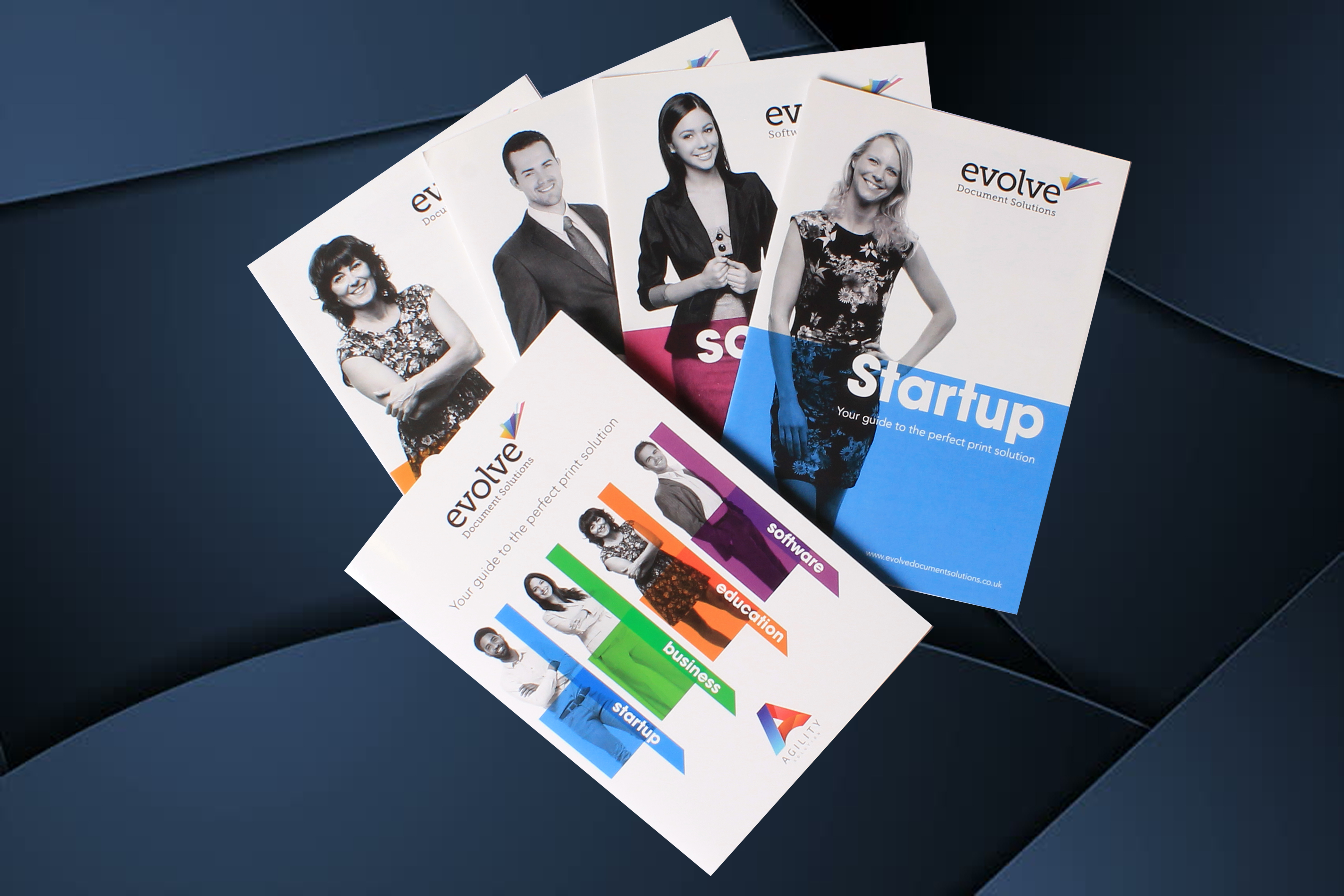 Evolve wanted to release a corporate folder with inserts that detailed four areas in which their business can be of service (startup, software, education and business).
We designed the layout and assisted with the copywriting for each of these brochures before sending them off to be printed, ready for the team to distribute to potential customers.
Their new software system, Agility, required a logo that we created and included images of on one of their new brochures and website.
Their logo was designed to give a clean and professional look, and the colours in-keeping with the Evolve Document Solutions logo.
PPC
Our Google experts have assisted the company through their pay-per-click (PPC) campaigns, including the initial set-up and the ongoing monthly management of the campaigns.
PPC gives you the freedom to budget exactly how much you want to spend and allows you to target only those that want or need to see your adverts.
Evolve have since seen an increase in their enquiries and are enjoying a higher conversion rate.
Signage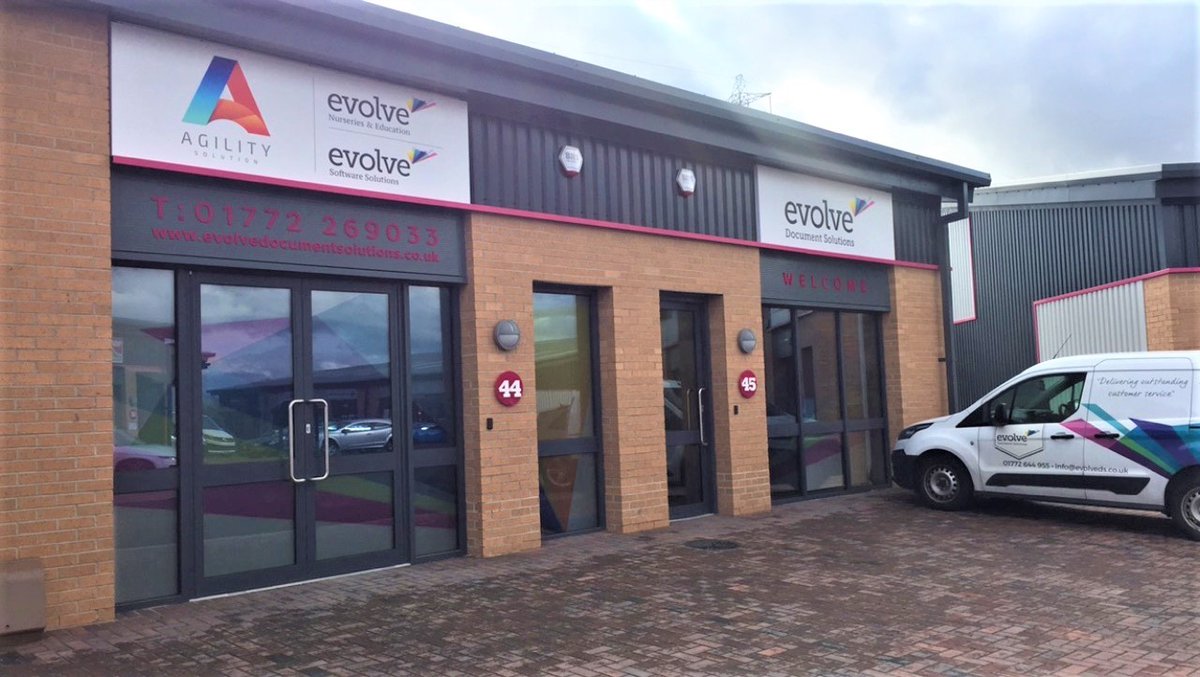 Evolve Document Solutions recently relocated to new premises and required interior and exterior signage so that their business can be easily recognised.
We designed and installed the various signs in and around their new offices, giving Evolve a clean and professional look.
*
You should never underestimate the value of a high-quality marketing strategy and the correct implementation of the methods that make it up.
For more information on our services and how we can help your business, fill out a contact form below.