Wednesday was not a success by chance
The Netflix series, Wednesday, launched in November 2022 breaking viewing records. Inspired by the popular Addams family, the show spoke to a large audience from being nostalgic for older generations to inspirational for younger generations. Additionally, with the fall of perfectly curated influencer content, the release was timed perfectly.
Nowadays, people want to see themselves on screen. The main character, Wednesday, played by Jenna Ortega is loved by many for her authenticity and relatability. The character is clever, brave and even a wild dancer however, she is also anxious, lacks social skills and confidence. These are all of course real-world problems faced by generations today.
There have been outstanding marketing efforts using billboards, social media and even airport trays. Further, the TikTok dance featuring Wednesday's wild dancing is still viral. As a result of the show, a new sound has been circulating TikTok with edits of the show along with a new dance challenge. However, to fans' surprise, the trending sound 'Bloody Mary' by Lady Gaga is in fact not part of the show! Instead, it is 'Goo Goo Muck' by the Cramps. This is known as the Mandela Effect.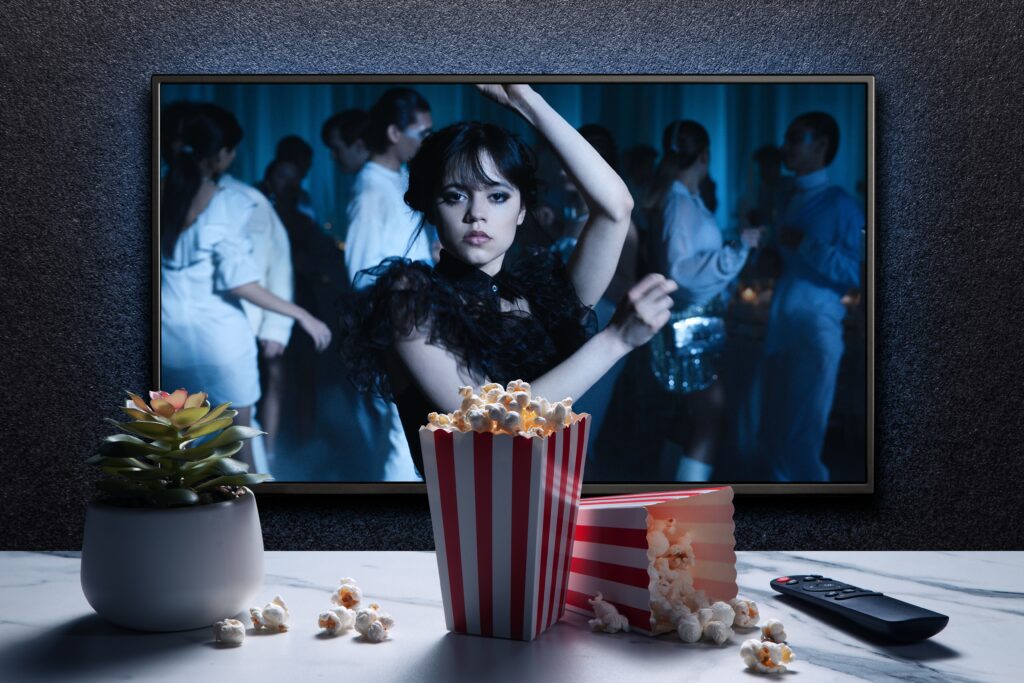 The Mandela effect could impact your business by:
Disturbing business projects and causing confusion.
Slowing down projects and leading to missed deadlines.
Shedding a negative light on the company.
Leading to serious problems for the business and leaving a bad image for customers.
Causing products or services to be delivered incorrectly.
Causing products to be made incorrectly.
So, how can your business prevent it?
Be sure to follow up with colleagues to avoid misunderstandings.
Research thoroughly and use project management tools.
Monitor the progress of your team.
Communicate effectively with your team. Listen carefully and avoid interrupting.
Lastly, do not overload, provide only relevant information and be direct to the point.
Tip: in order to prevent the Mandela effect in our business, we use Monday.com to keep track of all our work projects.
Work with us
Here at Sone Create, we work hard to ensure your business endeavours are smooth sailing. See where we can take your business by contacting us today.